When is

Deep Cleaning

Service needed
Our deep cleaning service is usually booked when:
By booking our deep cleaning service in Dubai, Abu Dhabi & Sharjah you take advantage of a fully customizable cleaning service, you can specify the rooms of your property that need cleaning and what is of priority to you. We will gladly follow your requirements and professionally deep clean the property. Our services are done by professionals with years of experience, using high-end equipment and eco-friendly detergents.
To keep your home in the best possible condition we also recommend the service to be performed annually or biannually. Once your home has been deep cleaned, it will be much easier to maintain it clean afterwards.
In case you are ending a tenancy agreement and you want to make sure that you get the rental deposit back, you might be interested in our professional move out cleaning service. It comes with a 72 hours satisfaction guarantee.
You can call us 24/7 and our friendly customer care staff will give you a price estimate and give you any further details.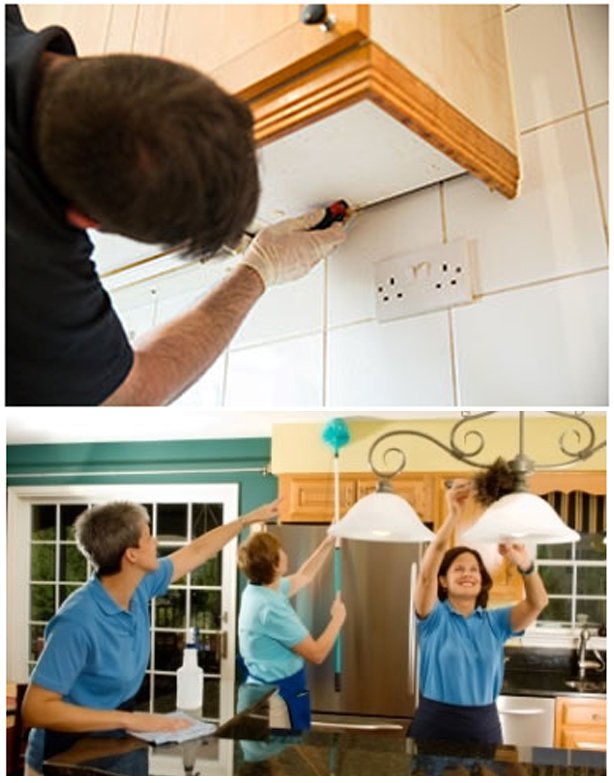 How is our Deep Cleaning Service different from the regular cleaning
The deep clean covers every home surface and is particularly suitable for places that haven't been cleaned for a long time (such as behind your fridge, top of cabinets and cupboards).
The specialists will take care of all the nooks and crannies of your home leaving you with a sparkling clean environment for you to enjoy.
For instance, they will move and clean behind light furniture & appliances, clean the area under the bed, or even help you with clothes folding, plant watering or other domestic choirs. Regular cleaning, on the other hand, is suitable for properties that have already been thoroughly cleaned and need an occasional dusting or wiping to keep them in top shape.
Further details about our deep cleaning service
This is our most complete package and one of the most extensive cleaning services we offer in Dubai. It comes with a quality check and you can constantly modify which parts of your home you want to get cleaned, as well as when and how you want this to happen.
There are no extra charges for booking the service on weekends or bank holidays.
What our deep clean service includes
Extensive bathroom cleaning– the professional team will sanitise the toilets and let the shine back to bathroom floors, tiles, shower fittings, etc. Door frames and all the other small details will also receive professional treatment with eco-friendly detergents.
Deep kitchen cleaning– inside-out cleaning of cooking appliances, drawers and cupboards. Door frames, window sills and light switches are also polished to achieve a spick & span look.
Bedrooms, dining and living rooms– vacuuming carpets and floors and dusting all the general surfaces, furniture, switches and door frames.
Stairs, hallways, common areas– removing spider webs, dusting woodwork, cleaning and wiping skirting boards, hoovering and mopping floors.
Anything else you require – mention it when filling the contact form or when calling us.
Order our Deep cleaning service if you need all your appliances, fixtures and furnishings scrubbed to perfection. Bring back the shine of your floors, tiles and ensure a complete hygiene in your bathroom and toilet. We will also take extra care of your bedrooms, hallways and all common areas.
Get in touch with us today
In case you are ready for a thorough Deep cleaning service of your Dubai property – use our contact form to receive a free estimate or call us on +971 55 1200630, Our operators will help you with the booking process and will answer any of your questions.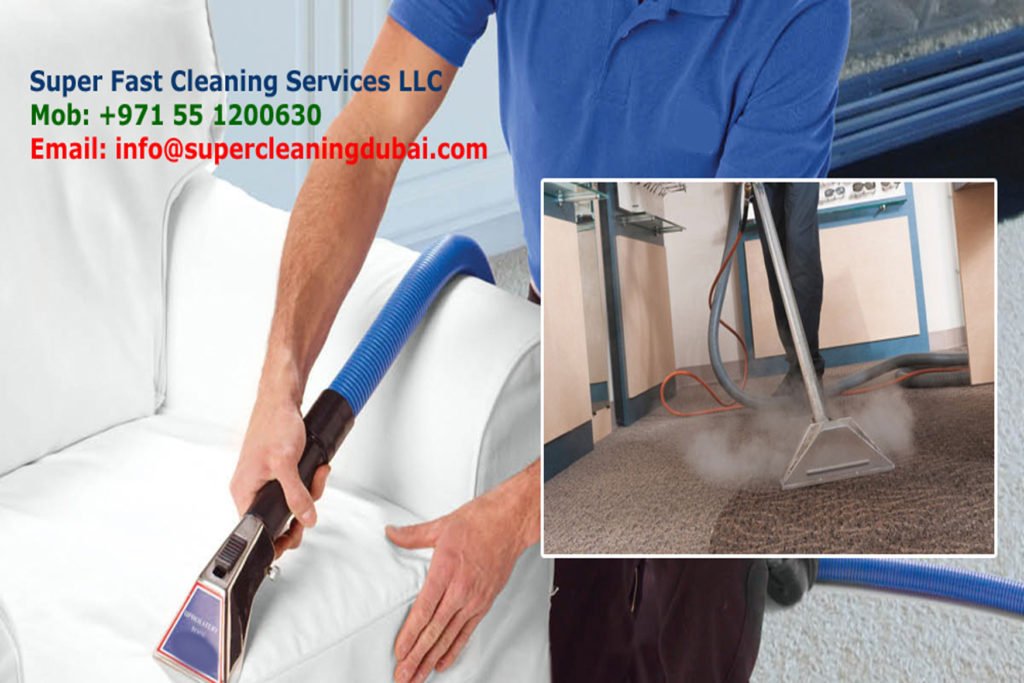 Are you moving home, moving in or moving out, or even preparing your home to sell? Then a thorough Spring Clean from Super Fast Cleaning will leave your home looking sparkling and beautifully tidy.
Our Dry Cleaning Techniques for your upholstery on regular intervals will help to restore the fresh look and extend the life of your curtains, sofas, armchairs, and mattresses. Our environmentally friendly, green cleaning solutions ensure complete customer satisfaction in the comfort of your own homes.
Our Steam cleaning technicians are equipped with the most advanced machinery to provide upholstery steam cleaning and upholstery dry cleaning.
AED 30/per seat for Fabric Sofa
AED 65/per piece for Medium size carpet
AED 125/per piece for Mattress cleaning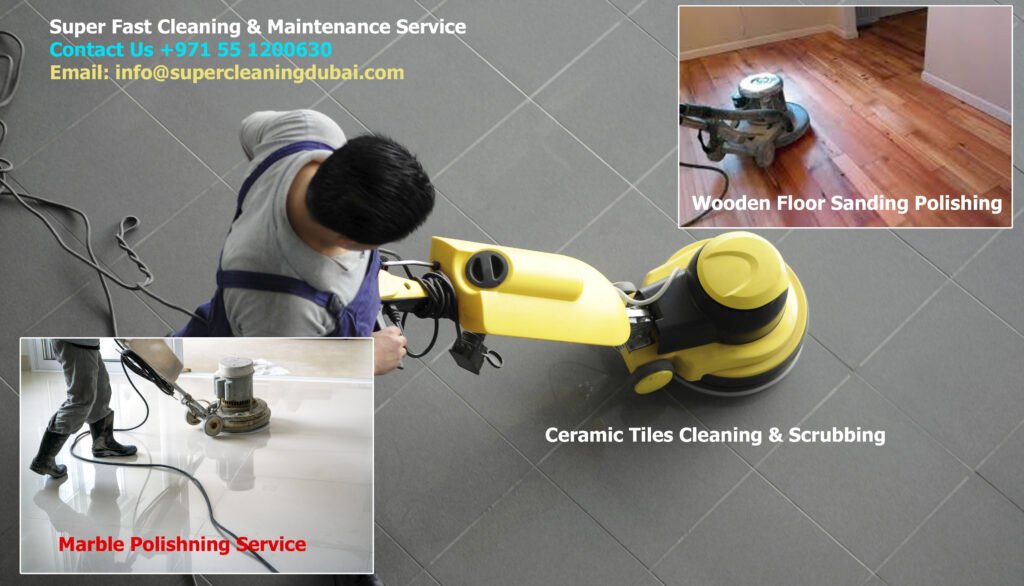 If you're looking for an experienced and locally trusted team that provide marble floor cleaning and polishing in Dubai areas, talk to the team at Super Fast Cleaning & Maintenance today to find out how we can bring your marble floors back to life. We've been providing marble floor restoration services in Dubai and surrounding areas since 2009, successfully restoring marble floors in both domestic and commercial properties.
As we're accredited by SafeContractor and Check-a-Trade, you can rest assured that when you choose Super Fast Maintenance as your marble floor cleaning company, you're going to be provided with a first class service from a reputable and professional company. And, most importantly, you're going to see great results.
Marble is a metamorphic rock that makes a beautiful covering material for floors, walls, worktops, vanity tops etc. Understanding its origin and composition helps tremendously in choosing the right products and tools when cleaning and polishing marble floors.. Read more...
Tags: Deep Cleaning Service in Dubai, Deep cleaning company in dubai, deep steam cleaning dubai, deep cleaning service in dubai, deep cleaning dubai, steam deep cleaning dubai, move in deep cleaning dubai, moving in deep cleaning service in dubai, move in deep cleaning company in dubai, end of tenancy deep cleaning dubai, deep steam cleaning dubai, steam cleaning dubai, steam cleaning companies in dubai, house deep cleaning dubai, villa deep cleaning dubai, apartment deep cleaning dubai, villa deep cleaners in dubai, professional deep cleaning dubai