Professional

Marble Grinding & Polishing

Service, Dubai, Sharjah & Abu Dhabi, UAE – Residential & Commercial Properties
Marble Floor Cleaning, Polishing and Restoration Highly trained and trusted Service.

Is there any other material that looks as elegant and luxurious as marble? People have been using this natural stone on floors, countertops, walls, bathrooms, etc., for centuries. It has a timeless appeal, and our fascination with it isn't going to die anytime soon. This material shines when it is polished and well-maintained. At Super Fast Floor Polishing, we can bring out the inner beauty of your marble surfaces with our expert polishing services.
If you're looking for an experienced and locally trusted team that provide marble floor cleaning and polishing in Dubai areas, talk to the team at Super Fast Cleaning & Maintenance today to find out how we can bring your marble floors back to life. We've been providing marble floor restoration services in Dubai and surrounding areas since 2009, successfully restoring marble floors in both domestic and commercial properties.
Knowledge is key when restoring marble floors
Marble is a metamorphic rock that makes a beautiful covering material for floors, walls, worktops, vanity tops etc. Understanding its origin and composition helps tremendously in choosing the right products and tools when cleaning and polishing marble floors.
At Super Fast Maintenance, we have a vast knowledge and experience in marble floor cleaning, polishing & restoration which allows us to restore your marble floors back to their original beauty. If your marble has become dull and you are struggling to keep it clean and nice looking, it may be time to have it restored by a professional stone restoration company.
We only use the finest cleaning & restoration products, materials and state-of-art marble floor cleaning equipment. When we restore your marble floors your rooms will look larger, brighter and more inviting as a result.
Super Fast 

Marble Floor Restoration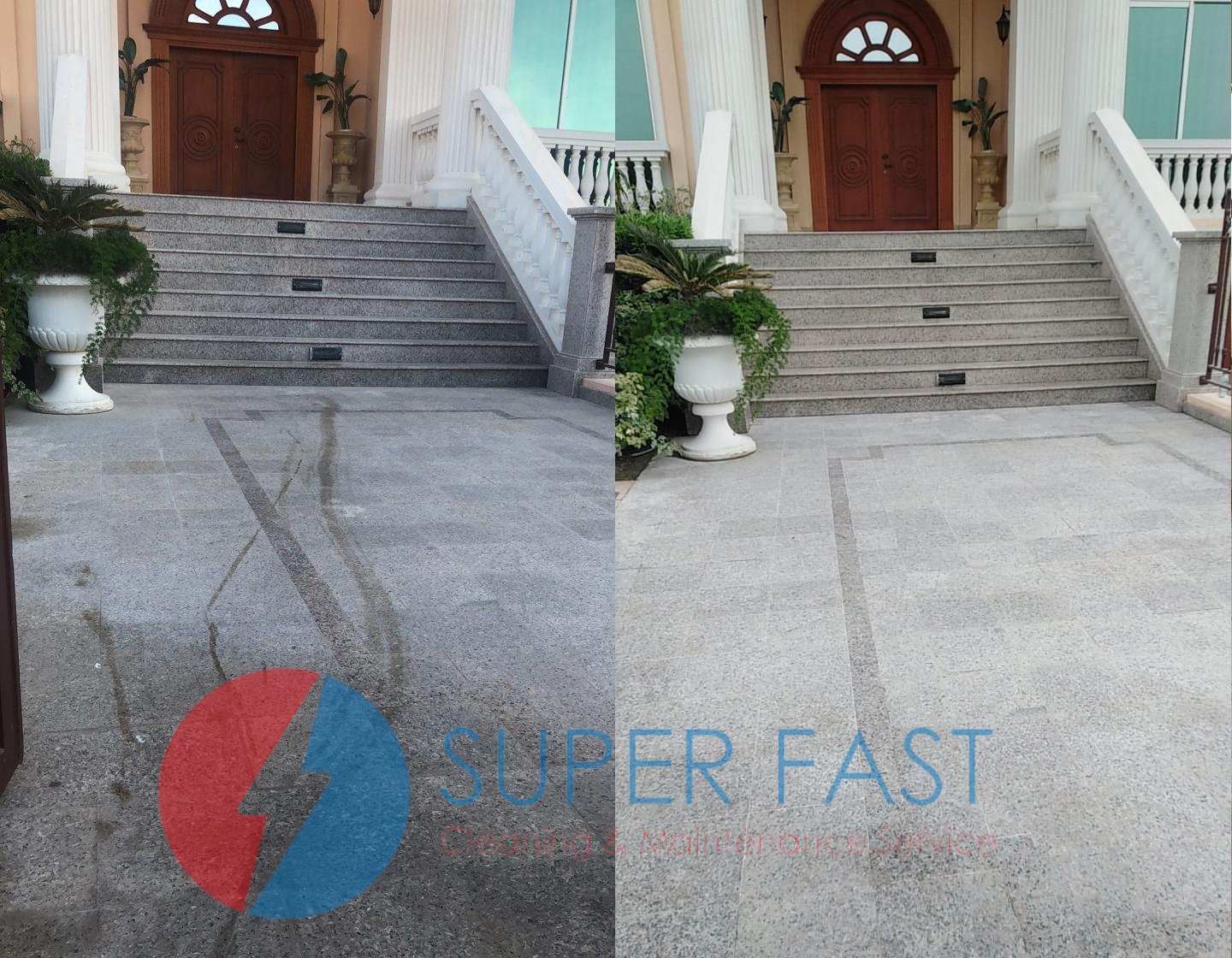 Done with a mono-rotary scrubbing machine using detergent, that is specifically formulated to break down soils, grease and grime on marble allowing the operator to rinse dirt away and leaving nice, clean surface.
Marble polishing
Done with specialist stone mono rotary polishing machine using resin-bond diamond blocks. We only use the finest diamond segments available on the UK market to ensure the highest quality of workmanship is manifested by producing a deep reflective shine that lasts.
100% Money Back Guarante

e on Marble Floor Restoration
Unlike other marble floor care providers in Essex and London, Cleaning Bros provide a money back guarantee on our marble floor cleaning and polishing services. So, if for whatever reason you're unhappy with the service we provide, let us know and we will re-do the job for free. If you're still not happy, we will provide you with a full refund, no questions asked.
Get a

Free Quote

Now
So, if you're looking for a trusted and reliable team that provides professional marble floor cleaning, polishing & restoration service:
Call us now on 055 1200630 to get a quote on our Marble floor cleaning and restoration services.
Marble Polishing Service
Residential Properties
In time Marble floors can deteriorate and become scratched and marked and therefore lose its shine and lustre. Super Fast can bring new life to your marble floor and give a finish that was once unimaginable. Our Technicians are fully trained to delicately clean, refinish and polish your marble floors by removing old stains, surface scratches and therefore restoring the floor to a new beautiful appearance.
Marble Polishing Service
Due to health and safety rules and regulations we would gratefully ask that all furniture and breakable items are removed from the room.  We will then proceed to protect all skirting boards, units, walls and cupboards using water proof plastic sheeting and low tack tape.
Call Us For Site survey and 100 % Free Quote. (Only in Dubai) – Contact Us. +971 55 1200630, +971 4 2546128 (or) email: info@supercleaningdubai.com

OUR WORK: