PROFESSIONAL

Tile & Grout Cleaning
Super Fast Tile Perfection offers a wide range of professional tile, grout & stone restoration services for residential, commercial, industrial, and institutional clients.
When coupled with our gold standard cleaning processes, we restore your hard floor surface back to its original pristine condition. Even severely neglected or damaged surfaces are salvageable with our cost-effective solutions. Whether your wall or floor requires a full restoration service with regrouting or just deep cleaning, we can offer you a suitable solution.
Here are some of the typical results you can expect to see from our work:
We can

offer a solution

to every clean
Tile & Stone are more than a natural stone, tile and hard surface cleaning and sealing specialist company. We also restore many of these surfaces as well, notably natural stone.
Stone floor,

Outdoor tiles cleaning

, sealing and restoration
We specialise in caring for for all types of natural stone floor, so that you can enjoy this beautiful, long lasting natural material.
Natural stone floor types
We work on many different types of natural stone that have been put to use in a wide range of floors. The advantages and vulnerabilities of each type of stone are drastically different, but our experience, equipment and dedication ensures that we get the best possible result for you. Natural stone floors are an investment worth protecting and we can help you get the most out of that investment.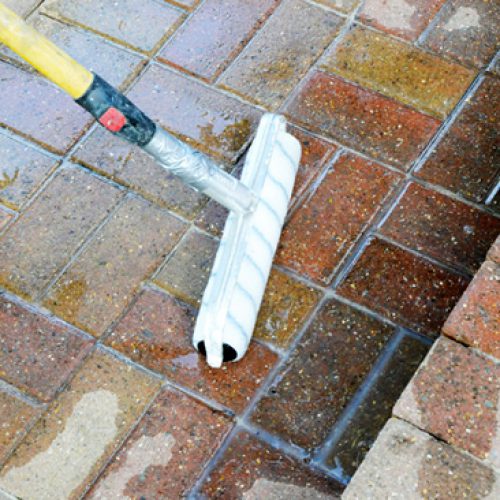 Common issues
While each type of stone will have its strengths and issues, the best solution for your floor will depend on your unique situation. All stone floors undergo general wear and tear to some extent. The most common form of damage that we see is simply from dust, dirt and grit being trodden into the floor. This can be minimised with regular, careful dusting and vacuum cleaning, but it is unlikely that you will be able to eliminate it completely. This is even more noticeable on hard floors that are polished to a high sheen, the minute scratches in the surface dull the effect.
In some cases, where the rock is more porous or the sealant has completely worn away, we find damage from water and other liquids. The level of acidity commonly found in food and drinks leaves long lasting stains on certain types of stone and the use of cleaning products and solutions should always carefully take this into account. One common feature of tiled floors is grout. This softer substance foundbetween the tiles is often more vulnerable than the tiles themselves. Being somewhat recessed, the grout can act as a trap that catches dirt, and its more porous surface can become stained and discoloured.
How we maintain natural stone floors
The exact process we use will always vary according to the type of stone, the condition of the floor and the finish that you would like to achieve. Here is an example, based on how we often work:
Tile and Stone Medic will analyse the floor type that you have before we decide on the appropriate solutions that should be used.
The solution is then left to dwell for a short period of time.
Once the relevant solutions are applied to the floor, they are worked into the surface using rotary cleaners.
Once the dwell time has been achieved, the floor is then washed with our powerful fresh water extractor systems to ensure that all old sealers, dirt and other contaminants are removed from the tile or stone surface.
The surface is washed over a few times to ensure that the floor is completely neutralised and free of any soiling.
Once the floor is dry the appropriated sealers are applied, the sealers range from impregnating sealers which will not affect the look of the tile or stone, to matt, satin or high solid gloss finishes.
Call Us For Site survey and 100 % Free Quote. (Only in Dubai) – Contact Us. +971 55 1200630, +971 4 2546128 (or) email: info@supercleaningdubai.com