Professional

Air Duct Cleaning

Service in Dubai, Abu Dhabi & Sharjah, UAE – Residential & Commercial Properties

Ensuring your HVAC system is clean is one of the best ways to improve system performance and indoor air quality. Our HVAC Duct Cleaning and filter system cleaning services will deliver a more hygienic and comfortable environment in your residence or commercial building. Super-Fast Duct Cleaning Services advanced methods of cleaning remove dirt, dust, lint, mould, mildew, fungi or bacteria that are possibly being dispersed into the areas served by the system.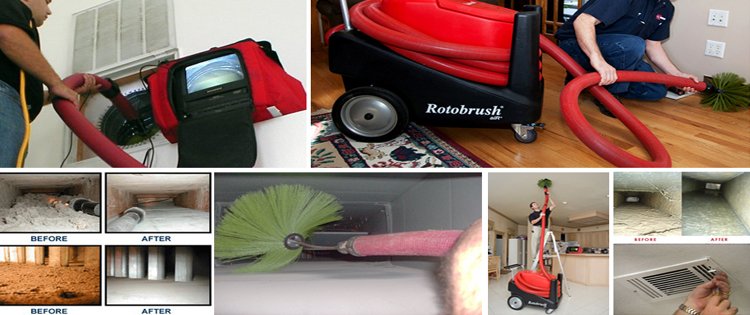 Quick service on time
Easy booking call us (055 1200630) or fill contact form
Professionally Trained & Expert Technicians
Fully Insured and Licensed
For an air conditioning unit to function effectively and efficiently throughout its service you will need to provide regular maintenance which may require filters, coils and fins. A dirty air conditioner can be a major disrupter to your midsummer chill out, whilst many modern air conditioners come equipped with self-cleaning functions, nothing beats a proper hand on clean.
Why Do I
Need Air Con?
Air conditioning has many benefits all year round. Now that the summer is over, you may think that the use of air conditioning is unnecessary but there are many advantageous features that can be used even in the colder days. A common misconception about air conditioning is that they are only used to cool you down in the hotter temperatures, but air conditioning systems have the function of heating your rooms as well. These benefits can apply to both domestic and commercial properties and include:
Better Air Quality
Better Sleep
Improved Work Performance
Protect Furniture
Help with any Respiratory Problems
Keeps a Consistent Temperature
Air duct rust cleaning                               Duct fungi cleaning                                Pet dander clean                         Air duct bacteria cleaning
Service

cost:
| | | |
| --- | --- | --- |
| Property Size – DUBAI | Apartment | Villa/Townhouse |
| Studio Apartment | 350 | 0 |
| 1 Bedroom | 550 | 650 |
| 2 Bedrooms | 700 | 900 |
| 3 Bedrooms | 950 | 1200 |
| 4 Bedrooms | 1350 | 1700 |
| 5 Bedrooms | 1700 | 2500 |
| 6 Bedrooms | 2250 | 3500 |
OUR PROCESS
Check and test Ducted Air conditioner prior to cleaning (We don't clean air cons that don't work properly)
Place water proof tarp over all floor coverings or furniture below the Ducted return air Filter and Filter Housing
Take before and after photos to send or show our clients the difference after our though clean
Remove and clean Filter or advise if the Filter is old and damaged and needs replacing. Your Purify Air technician will advise you regarding this and can organise a replacement Filter for a small additional charge
Remove and wash the Filter housing covers (where possible}
Clean and Sanitise the return air inlet housing and spray an Anti-Bacterial through the Ducted System while operating to get right through the system and out through the individual air outlet points.
Reassemble all components
Clean and Sanitise all the individual ceiling outlet points
Dry any excess moisture on or around the air con unit
5 Point Check of the external unit if at ground level and accessible for:

Damaged to insolation around copper piping or electrical conduit and advise on solutions**
Any obstructions to air flow around the coils of the external unit such as cloths, pet hair or toys
If required flush the external unit coils to remove any built up dirt or animal fur
Check for any grass or weeds growing up under or into the external unit – remove
Any Mould growing on the external covers or in the compressor coils – clean and treat
Check fan blades and covers for corrosion and or grime

Clean up any mess from all work completed
Organise next service visit and leave contact card
Provide a completed next service sticker with recommended next service date
**Speak to your Purify Air Technician about replacing the insulation on the external piping leading to the outside unit if it is damaged or withered and what costs are involved
The Importance of Maintaining your
Air Conditioner?
Air conditioner maintenance is a must for efficient working and pro-longing your air conditioners lifespan. From the air conditioners filters to the coils or everything that requires a proper service. Even when you need to check the metal body is attached to the window pane or cooling will decrease. It's important that you hire a professional to carry out regular maintenance checks on your air conditioning system as it's important for proper functioning.
Air Conditioner
Filters
The most important maintenance task that will ensure the efficiency of your air conditioner is to routinely replace of clean its filters. Clogged, dirty filters block a normal airflow and reduce the systems efficiency significantly. When a normal airflow is obstructed, air that bypasses the filter may carry dirt directly into the evaporator coil and impair the coils heat – absorbing capacity. Did you know what by replacing a dirty clogged filter with a clean one can lower your air conditioner's energy consumption by 5% to 15%.
Central air conditioners, filters are generally located somewhere along the return duct's length. Common filters can be found in walls, ceilings or in the air conditioner itself. When it comes to the type of filter used some filters are reusable whereas others must be replaced, available in a variety of types and efficiencies. Cleaning or replacing your air conditioning system's filter or filters every month or two during cooler seasons. Filters may need more frequent attention if the air conditioner is in constant use, subjected to dusty conditions, or you have pets in your home.
Air Conditioner
Coils
The build-up of dirt collected by the air conditioners evaporator coil and condenser for months is collected by the air conditioner. A clean filter checks the evaporator coil from soiling rapidly, however the evaporator coil will still collect dirt with passing time. This dirt decreases the air flow and shields the coil which reduces its capability to soak up the heat, checking the evaporator coil every year and cleaning it is important for proper working.
Condensate
Drains
It is recommended that you occasionally pass a stiff wire through the units drain channels prevent a unit from reducing humidity, and the resulting excess moisture may discolour walls or carpet.
Window Seals for
Room Air Conditioners
At the start of the cooler months inspect the seal between the air conditioning and the window frame to ensure it contacts the unit's metal case. Moisture can damage the seal, allowing cool air to escape from your house.
Hire a
Professional
Before the colder months approach it is a great idea to have regular maintenance checks carried out and give your system a good clean. A professional will usually service and inspect the control box, coils, fan and motor blades; and compressor and tubing; among other things. Additionally, refrigerant levels are inspected and adjusted if necessary, and the unit cleaned.
If you have ever had your central air conditioner quit working on the hottest day of the year, you fully understand that preventative A/C maintenance is definitely preferable to repairing or replacing it due to neglect.
Air Duct

and Dryer Duct Cleaning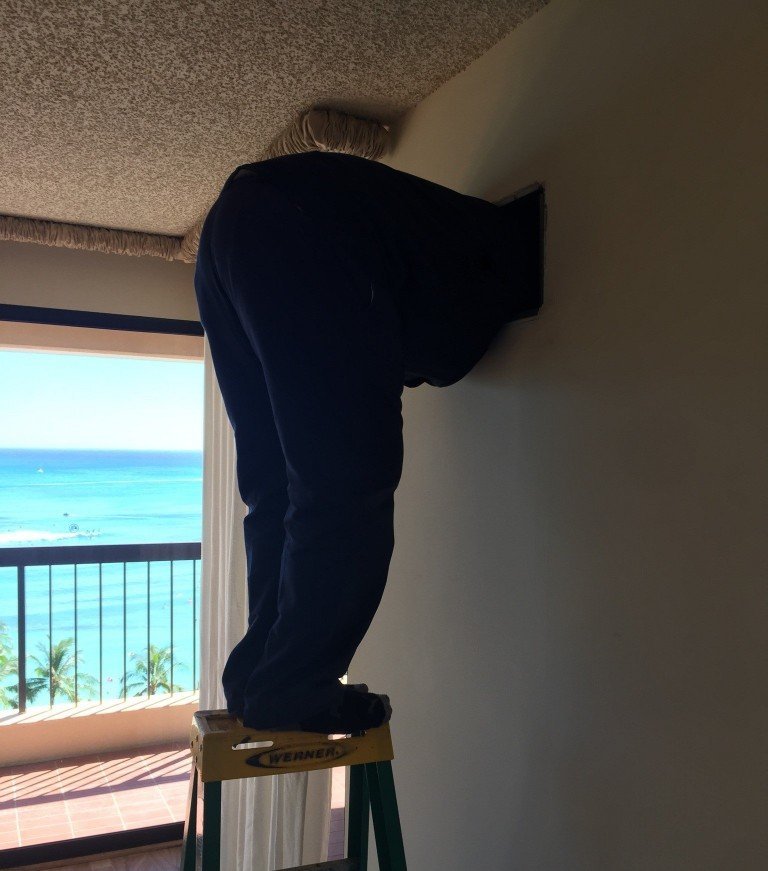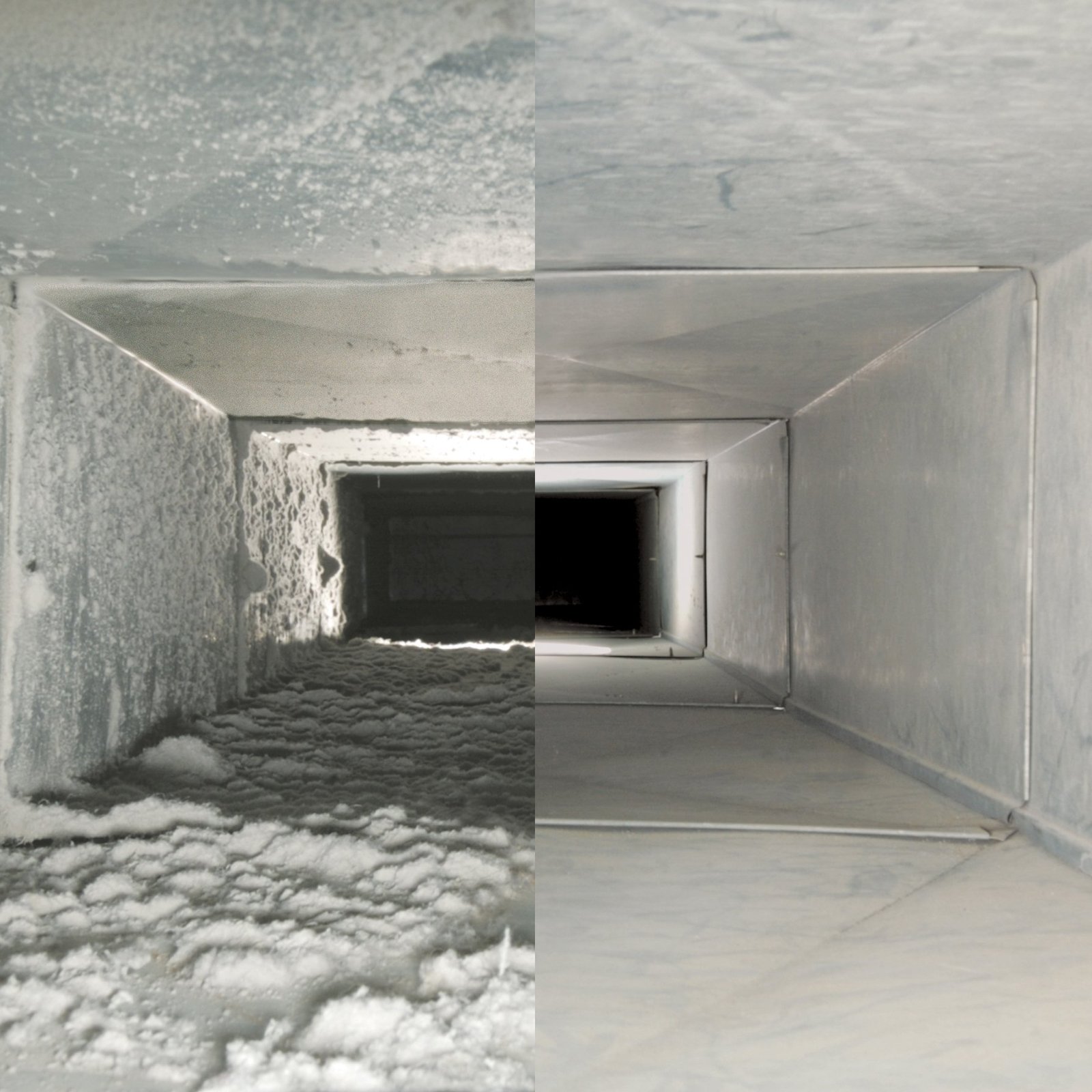 Our team is not trained to simply spot check for cleanliness. Our team is trained on FULL cleaning and disinfecting standards. We will remove filters, inspect coils, blower fans and housing, motors, drain pans, and drain lines. Following removal and inspection, we will properly clean and disinfect each part manually by hand and/or air pressure. We stand behind our full cleaning process, which sets the tone of a longer lasting unit and better quality air for you and your family
Full Service

Mold Remediation
Our Comprehensive service does not stop at repair, maintenance, and cleaning. Our final step in the process is mold remediation. Our technicians are trained to identify and practice 'source removal' of any and all contaminants that can be harmful to you and your family – dust, debris, fungi, and mold. Using proper cleaning, disinfecting, and decontaminating techniques we can stop mold growth and prevent it from coming back.  Slime, corrosion, and build up on a styrofoam pan liner of an ac units.
The

Cleaning

Process
Sick building Syndrome is real and so are the consequences! One out of every six people suffers from allergies due to bacteria, mold and fungi in air duct systems at home or at work. Burning eyes, sore throat, headaches, itchy skin, dizziness, nausea, watery eyes,  chronic fatigue, shortness of breath, sinusitis problems, difficulty sleeping and persistent cough are some of the symptoms of contaminated air. The following excerpt from the article, Sick Building Stifles Maui Planners: Air Conditioning Reveals Mold. When the air conditioner was turned on, after servicing, it not only blew an ill wind within the annex, causing allergic reactions and other symptoms in numerous employees."
"All molds have the potential to affect health, according to the U.A.E. Environmental Protection Agency. Molds can produce allergies that can
trigger allergic reactions or asthma attacks in people allergic to mold. Others are known to product potent toxins and irritants. Maui County information officer said the mold problem may be linked to the air conditioning system."
Many people do not realize that quarterly cleaning DOES NOT include full cleaning of A/C coils where mold can fester and grow. PurAir Super Fast Cleaning  does the job right. We are the only air conditioning cleaning and microbial remediation firm that removes coils to access and rid the system of mold, fungi and other contaminants. NOBODY does this thorough a job of cleaning A/C units and that is why we have the reputation as the best contamination remediation company in Super Fast Cleaning & Maintenance Services.
By booking our deep cleaning service in Dubai, you take advantage of a fully customizable cleaning service, you can specify the rooms of your property that need cleaning and what is of priority to you.
One of the most important aspects of any room is the color of the room. It is the first thing that people notice when they walk into a room, and it also leaves the biggest impression on a person when they leave the room.
We provide various upholstery cleaning – vacuum cleaning, dust cleaning, shampooing and many more. Upholstery cleaning requires detailed procedure in order to perform the best result of cleaning process.
Call Us For Site survey and
100 % Free Quote.

(Only in Dubai) – Contact Us.

+971 55 1200630

, +971 4 2546128 (or) email: info@supercleaningdubai.com