PROFESSIONAL Kitchen Hood &

Exhaust Duct Cleaning

Company in Dubai, Sharjah & Abu Dhabi, UAE
Frequency Of Kitchen Duct Cleaning Service in Dubai
"The need for specialist cleaning of extract systems will depend on the level of usage of the cooking equipment, types and quantity of cooking and other risk factors such as vulnerability of the system to ignition and of the building and its occupant/users to system fire, hygiene, vermin and mechanical hazards.
SUPER Fast provide kitchen canopy, grease filter, duct, fan, and full exhaust system cleaning services in UAE, Dubai, Abu Dhabi, Sharjah areas.
Kitchen Exhausts
Ventilation is the single most important factor in the design, construction and operation of commercial kitchens. Without adequate ventilation and an ample supply of clean makeup air, no kitchen will operate efficiently. While an exhaust hood serves that purpose, the key question becomes what is the appropriate exhaust rate?
The answer always depends on several factors; the type of food, the cooking methods, what cooking equipment is used, the style and geometry of the hood itself, and how the makeup air is conditioned or otherwise introduced into the kitchen.
Duct fires can be intense and reach temperatures of 1000°c degrees in minutes, which is hot enough to melt some metals and ignite surrounding combustibles. Vast fire statistics show that the majority of restaurant fires start in the kitchens. The ignition of cooking materials account for almost half of all commercial kitchen fires and almost all make their way into the duct system. After suffering losses from fire damages, many restaurants never re-open. Insurance companies may refuse claims if it is found that the kitchen ventilation system was not maintained and grease accumulated in the exhaust ducts. Many insurance companies are aware of the fire risks, are you?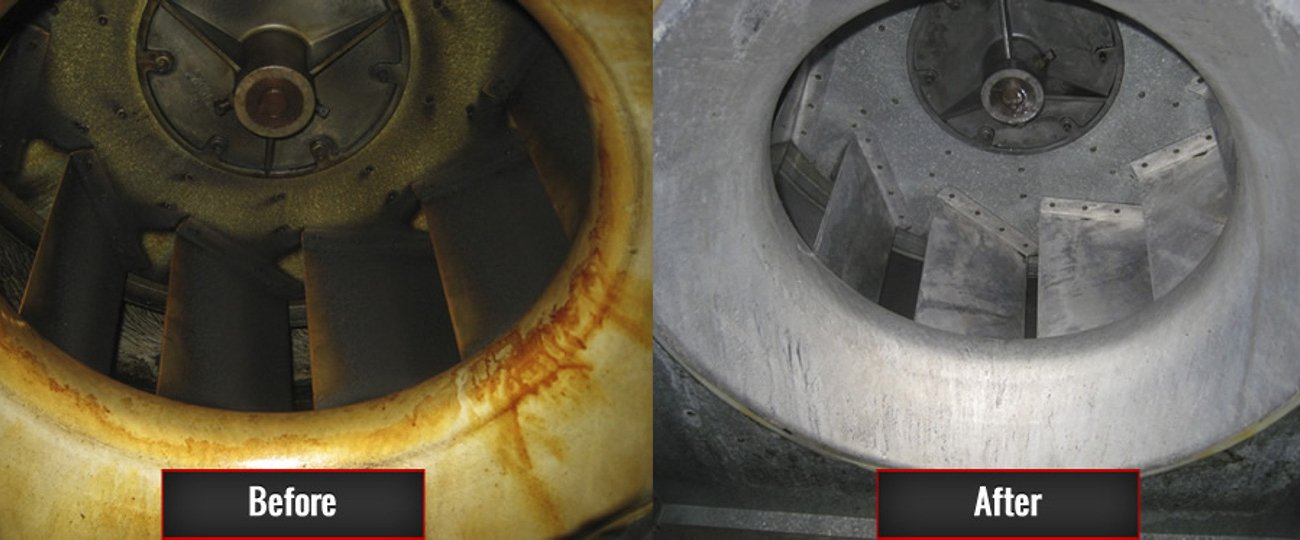 Kitchen Hood & Exhaust Cleaning Service
Hotels & Restaurant
We offer Kitchen Duct Cleaning services in accordance with the standard method. The system is cleaned to bare metal using environmentally friendly chemicals and technology. A regular deep clean program will remove built up residues of hard fats and heavy carbon deposits and aid the effective operation of equipment and workplace alike. Most importantly it will greatly reduce the risk of fire & potential contamination.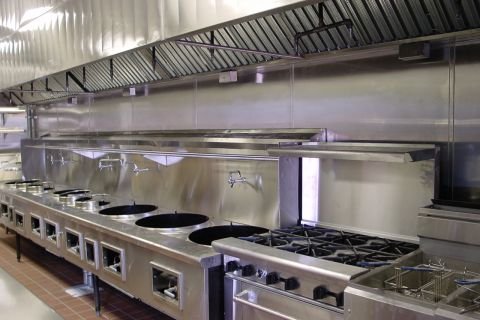 Hospitals & Factories Services in UAE
Kitchen Exhaust System
We clean everything from the ceiling down, including extractor hoods, filters, and the ceiling itself. We provide a ventilation degreasing service that covers all aspects of extraction systems cleaning. Our experienced cleaning teams are fully trained to clean all the elements of your ventilation system to the high standards required to ensure a safe and healthy environment for your staff and customers.