When is Deep Cleaning Service needed
Our deep cleaning service is usually booked when:
By booking our deep cleaning service in Dubai, Abu Dhabi & Sharjah you take advantage of a fully customizable cleaning service, you can specify the rooms of your property that need cleaning and what is of priority to you. We will gladly follow your requirements and professionally deep clean the property. Our services are done by professionals with years of experience, using high-end equipment and eco-friendly detergents.
To keep your home in the best possible condition we also recommend the service to be performed annually or biannually. Once your home has been deep cleaned, it will be much easier to maintain it clean afterwards.
In case you are ending a tenancy agreement and you want to make sure that you get the rental deposit back, you might be interested in our professional move out cleaning service. It comes with a 72 hours satisfaction guarantee.
Kitchen Cleaning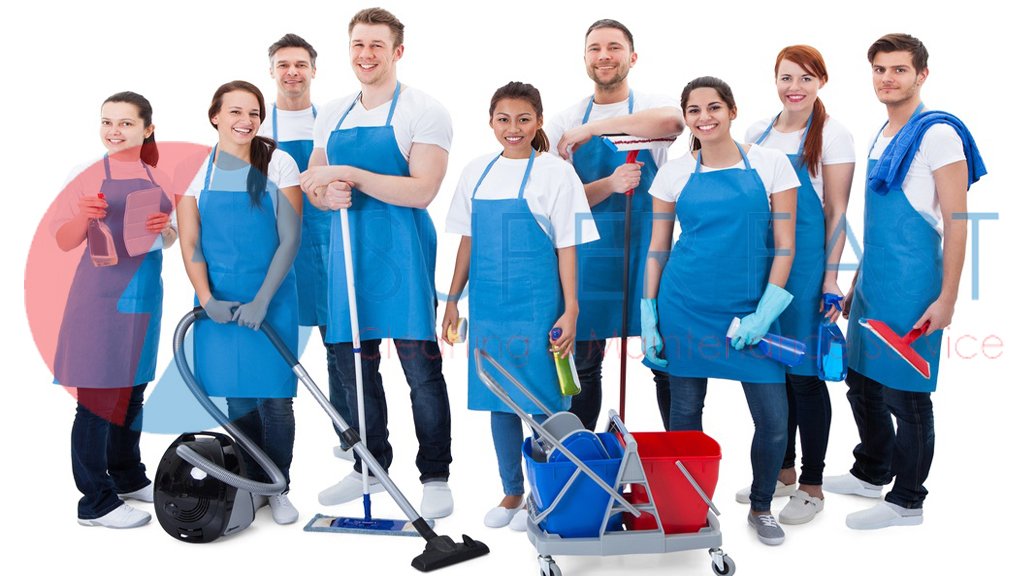 Dust all available surfaces.
Wipe down exterior of appliances and cabinets.
Clean floor surfaces.
Walls grout cleaning by steam machine
Bathroom Cleaning
Wash & sanitize the toilet, shower, tub, and sink.
Wipe down mirrors and glass surfaces.
Clean floor surfaces.
Floor scrubbing by machine
Bedroom Cleaning
Dust all accessible surfaces.
Windows & frames deep cleaning
Clean floor surfaces.
Balconies wash & cleaning
Living Room Cleaning
Limescale Removal
De-limescale & polish the shower cabin.
De-limescale & polish the sink area.
Remove limescale from other surfaces in the bathroom.
Oven Cleaning
Remove burnt food remains.
Clean & polish oven glass.
Clean & polish oven racks.
Fridge Cleaning
Carpet Cleaning
Carpet cleaning using detergents.
Sanitize carpet fibers.
Eliminate soil from the carpet.
Mold Removal
Remove mild occurances of mold.
Apply anti-mold solutions.
Remove small mold stains (on request).
No cleaning equipment at home?
Your cleaner can bring all the necessary equipment & cleaning solvents with her/him.
Cleaning Equipment Solvents
Mop & Bucket
Vacuum Cleaner
Steam Machine
Floor Scrubbing Machine
How is our Deep Cleaning Service different from the regular cleaning
The deep clean covers every home surface and is particularly suitable for places that haven't been cleaned for a long time (such as behind your fridge, top of cabinets and cupboards).
The specialists will take care of all the nooks and crannies of your home leaving you with a sparkling clean environment for you to enjoy.
For instance, they will move and clean behind light furniture & appliances, clean the area under the bed, or even help you with clothes folding, plant watering or other domestic choirs. Regular cleaning, on the other hand, is suitable for properties that have already been thoroughly cleaned and need an occasional dusting or wiping to keep them in top shape.
Further details about our deep cleaning service
This is our most complete package and one of the most extensive cleaning services we offer in Dubai. It comes with a quality check and you can constantly modify which parts of your home you want to get cleaned, as well as when and how you want this to happen.
There are no extra charges for booking the service on weekends or bank holidays.
Tags: House Deep Cleaning Service in Dubai, House Cleaning Companies in dubai, House Cleaners in dubai, Home Cleaning Service in Dubai, Home Deep Cleaning Dubai, Apartment Cleaning Service in Dubai, Apartment cleaners in dubai, Villa Cleaning Service in Dubai, Villa Deep Cleaning Dubai, Home cleaning companies in Dubai, Flat Cleaning Service in Dubai, Flat Cleaning Companies in Dubai
House Deep Cleaning in Dubai