PROFESSIONAL

Tile & Grout Cleaning
Super Fast Tile Perfection offers a wide range of professional tile, grout & stone restoration services for residential, commercial, industrial, and institutional clients.
When coupled with our gold standard cleaning processes, we restore your hard floor surface back to its original pristine condition. Even severely neglected or damaged surfaces are salvageable with our cost-effective solutions. Whether your wall or floor requires a full restoration service with regrouting or just deep cleaning, we can offer you a suitable solution.
Here are some of the typical results you can expect to see from our work:
Our same great service also extends to exterior stone. By sealing and impregnating your patio or drive, you are able to protect the beautiful finish we have achieved for you all year round. We can offer you the appropriate advice, solutions, and care to keep your exterior surfaces looking beautiful in any weather, until our next scheduled visit.
OUR CLEANING SERVICES INCLUDE:
Our restoration services include:
Replacing Loose Grout
Grout Recolouring
Repairing Loose/Cracked Tiles
Removing Tile Efflorescence
Fixing/Replacing Broken Floor/Wall Tiles
Cleaning

and

Maintenance
Ceramic tiles unlike there forebears Quarry Tiles are fully glazed, even the matt Ceramic tile is fully glazed so this means they won't need to be cleaned and sealed unless they are textured (see below) however the textured tiles can trap dirt in the groves (unless sealed) and thus will need to be cleaned out with Tile Doctor Pro-Clean and rinsed with water afterwards.
| | |
| --- | --- |
|   | Smooth and glossy Ceramic tiles will only need a light clean using Tile Neutral Cleaner, only a couple of cap fulls diluted in warm water should be required. |
|   | If grout smears (also known as grout haze) are present following installation then use Grout Clean-up to remove them, for situations where the haze is very stubborn then use Acid Gel instead. |
|   | Shower Cubicles and Wet Rooms will need a spray on product such as Super Fast Chemicals for cleaning the tiles, we also find Duo Clean works equally well on removing mould spores and cleaning dirty grout.  Once clean and dry we recommend sealing the grout with Til Grout Seal and Go (see below for grout colouring). |
|   | Once clean and dry we recommend sealing the grout with Wall Tile and Grout Sealer which will protect the grout and make it much easier to clean in future. |
|   | If the grout is the patchy after it is cleaned and before it is sealed we recommend instead of grout sealing use a Grout Colourant instead, this will restore the appearance of the grout which has lost its colour dye from heavy usage of bleaching agents. |
|   | Spray on Aqua Pro after showering to eliminate acid build-up from the use of soaps, shampoos and body-washes, this will not damage any sealer or grout colourant that has been applied. |
|   | To remove rust stains Super Fast has developed Rust Away which is a gel based product unique to the market place which can be brushed or sponged onto vertical surfaces without drips forming, use as directed for best results. |
Most Ceramic tiles are quite easy to clean with these methods however grout is normally recessed and this can act as a dirt trap on floor tiles when they are mopped leading to a build-up of dirt on the grout, this can be resolved using Pro-Clean and then once clean and fully dry, seal the grout with one coat of Ultra-Seal using a pipette.
Sealing Ceramic Tiles
Here at Super Fast we often get asked to recommend a sealer for Ceramic Tiles; the simple answer is they don't usually need one however textured ceramics tiles that simulate the appearance of Slate and Stone often benefit from one coat of Seal and Go as this stops the dirt trapping itself into the texture of the tile.  Seal and Go is however a satin finish sealer so will leave the tiles with a satin finish.
We also clean & maintain commercial flooring for SCHOOLS, RESTAURANTS, CLUBS & PUBS ALONG WITH DOMESTIC FLOOR RESTORATION SERVICES IN UAE.

OUR CLEANING SERVICES INCLUDE:
Nursery & School Safety Floor Maintenance
Hard Floor Cleaning & Polishing Services
All Domestic & Commercial Floor Maintenance Services
Our restoration services include:
Deep Cleaning Grout Including Stain Removal
Grout Recolouring Where Possible
Stripping & Resealing Of All Tiled Floors
High Pressure Washing With No Overspray
Call Us For
Site survey and 100 % Free Quote.

(Only in Dubai) – Contact Us.

+971 55 1200630, +971 4 2546128

(or) email: info@supercleaningdubai.com


OUR OTHER SERVICES

Professional Move in Deep Cleaning or Move Out Cleaning and Steam Cleaning Service
Are you moving home, moving in or moving out, or even preparing your home to sell? Then a thorough Spring Clean from Super Fast Cleaning will leave your home looking sparkling and beautifully tidy.
Our deep steam cleaning service will get your property in tip-top condition ready for the new tenants to move in. Our end-of-tenancy cleaning is thorough and efficient, meaning your new tenants can move in quickly and safe in the knowledge that the property is in the best possible condition.
Every business has a beginning, and this is where you talk about yours. People want to know what opportunity you saw or how your passion led to the creation of something new. Talk about your roots–people wanna know you have some. If your oven has seen better days, our oven cleaning service is just what you need to bring it back to life! aving your carpet professionally cleaned not only brings new life to your flooring it also transforms the look of your room and leaves your carpet fresh and clean. Most difficult task for you is to clean your bathroom, but hygienic is there for you. Our trained professionals make your bathroom clean and hygienic.We will provide bathroom deep cleaning services, each pin of your bathroom will be covered like side walls, taps, commode, and floor will be cleaned.Read more…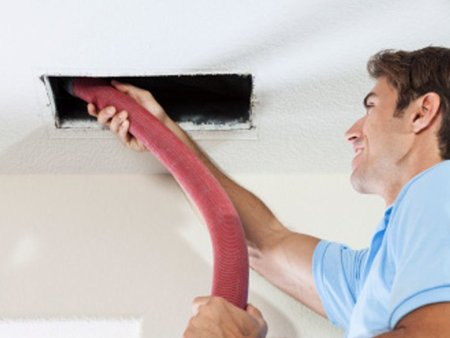 Air Duct Cleaning & Disinfection Services: You need complete HVAC System cleaning Never get only vents. You will regret it! Some air duct cleaners claim that they can effectively clean air duct. As air duct cleaning experts in Dubai area, we use advanced equipment and eco-friendly products that deliver dramatic results. We are fully certified by IICRC (Institute of Inspection Cleaning and Restoration) and know what it takes to make your air duct clean again.
or an air conditioning unit to function effectively and efficiently throughout its service you will need to provide regular maintenance which may require filters, coils and fins. A dirty air conditioner can be a major disrupter to your midsummer chill out, whilst many modern air conditioners come equipped with self-cleaning functions, nothing beats a proper hand on clean.
Allow our air duct cleaning team in Dubai to restore it to its original condition. At the same time, if your air duct has lost its luster, air duct cleaning from our company will dramatically revitalize it again.You should consider duct cleaning if you:Read more..
Call Us For Site survey and 100 % Free Quote. (Only in Dubai) – Contact Us. +971 55 1200630, +971 4 2546128 (or) email: supercleaningdubai@gmail.com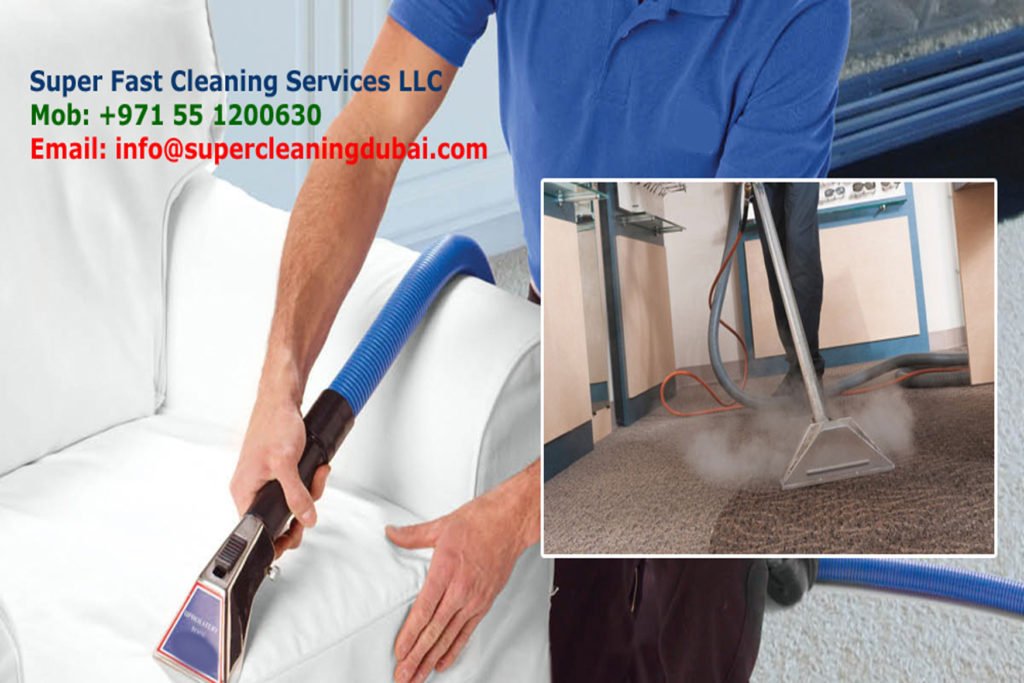 Are you moving home, moving in or moving out, or even preparing your home to sell? Then a thorough Spring Clean from Super Fast Cleaning will leave your home looking sparkling and beautifully tidy.
Our Dry Cleaning Techniques for your upholstery on regular intervals will help to restore the fresh look and extend the life of your curtains, sofas, armchairs, and mattresses. Our environmentally friendly, green cleaning solutions ensure complete customer satisfaction in the comfort of your own homes.